Social Program
This year, the Congress social program features two receptions and two optional tours
Poster and demo receptions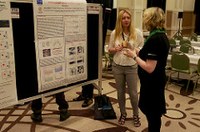 All attendees are invited for two complimentary receptions during the poster and demo sessions.
Date: September 3 and 4
Time: 17:30-19:30
Location: Meadow Suite
Optional tours
Date: September 5
Time: 4 or 6 hours


TOUR I: Windsor Castle - A walk in the shoes of the Royal British Family
Welcome to the Queen's home! Serving the British Monarchs for nearly 1,000 years, Windsor Castle is the oldest and largest inhabited castle in the world. Enjoy a tour around its extensive rooms, the State Apartments, located in the heart of the building. Further attractions include the Drawings Gallery, Queen Mary's dolls' house, as well as the fourteenth-century St. George's Chapel, the burial place of ten sovereigns and setting for many Royal weddings.
QUICK FACTS
Duration: Up to 4 hours
Time: 9:00-13:00
Price: £40
Including: guide, entry to the Drawings Gallery exhibition & transfer from/to Reading
Driving distance from Reading: 35 mins
Website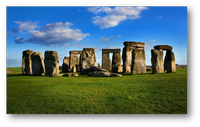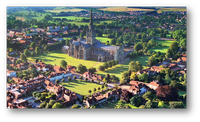 TOUR II: Stonehenge and Salisbury - Inner circle tour
England is the proud home of one of the wonders of the world which also happens to be the best known prehistoric monument in Europe. Whether Stonehenge was built for astronomic purposes or for human sacrifice, with an age of 3100 BC it certainly is an impressive sight. Mystery still surrounds its origin but this site affords an extraordinary glimpse into a vanished world, not to be missed by all of those in the area. After an exciting visit to Stonehenge, one has the perfect opportunity to discover Salisbury. Voted as one of the Lonely Planet's Top 10 Cities in the Best in Travel 2015, Salisbury is a city with timbered buildings, an Early English Gothic Cathedral home to the famous Magna Carta, a thriving market, a buzzing arts scene, museums and some of England's finest historic houses waiting to be explored. Lunch in the Côte Brasserie – Salisbury, a modern, all-day French brasserie chain, serving regional specialities and traditional classics, is included in this trip.

QUICK FACTS
Duration: Up to 6 hours
Time: 9:00-15:00
Price: £70
Including: guide, entrance fee Stonehenge, 3 course lunch menu in the centre of Salisbury & transfer from/to Reading
Driving distance from Reading: 1 hour 15 mins
Website